Last updated: April 21, 2023
Australia is the 13th-largest economy in the world as well as the 13th-largest donor country to international development in absolute terms.

ODA represented 0.22% of Australia's GNI in 2021, putting it below many other major donors in terms of its prioritization of global development.

2022 preliminary figures show Australia's rankings dropped in both absolute and relative terms, from 13th to 14th place and from 21st to 26th place, respectively.

Australia's ODA budget has been steadily declining since its peak in FY2013/14. Despite this steady decline, ODA increased 8% from 2020 to 2021 due to an increase in bilateral grants, primarily for COVID-19 vaccine donations and health system assistance.

In 2022, Australian ODA decreased by 13% because of differences in its financial year reporting and the timing of its COVID-19 related expenditure compared to 2021. These reporting differences may result in an increase in reported ODA for 2023.

Australia's Labor Party government, elected in May 2022, abolished the previous government's AUD4 billion ( US$ 2.8 billion) budget cap. Previously, that limit was surpassed by excluded 'temporary, targeted & supplementary measures' that supported COVID-19 assistance, economic recovery, and regional partnerships. Australia's total ODA budget is set at AUD4.7 billion ( US$3.2 billion) in FY2022/23, which extends from July 2022 to June 2023.

A revised budget was released in October 2022, which seeks to increase Australian ODA by AUD1.4 billion ( US$971 million) over four years.
Australia has a strong focus on bilateral support. This includes both bilateral ODA and earmarked funding through multilaterals. Australia's focus on bilateral support is due to its prioritization of neighboring countries in the Indo-Pacific region. It is also reflective of the government's focus on promoting national interest and strengthening bilateral relationships.
The latest budget sees funding for the Pacific rise to its highest level ever, at AUD1.9 billion ( US$1.3 billion) in 2022/23. This is partly driven by geopolitical concerns over Chinese influence in the region. Assistance to Southeast Asia will also increase to AUD470 million ( US$326 million) over 4 years.

Australia tends to disburse its ODA in the form of grants. However, the launch of the AIFFP in 2019 and the extension of loans to Southeast Asia in support of their COVID-19 recovery raised concerns that the previous government may be shifting toward loan-financed infrastructure projects. At the request of the government, DFAT is undertaking a review of different development financing approaches that might complement Australia's grant financing and enhance the effectiveness of current financing arrangements in the Pacific and Southeast Asia under as part of a broader development priority reexamination. This financial review will include examining sovereign and non-sovereign financing mechanisms that could be used by the Australian government.
In line with Australia's focus on COVID-19 and regional health partnerships, health was the top-funded bilateral sector in 2021. This spending increase was related to the launch of Australia's new development policy which had COVID-19 and broader global health vulnerabilities at its core.

Australia's prioritization of government and civil society aligns with the country's emphasis on economic growth, private sector investment, trade, and regional security. Although government remains a major sector, funding to this area has declined steadily in recent years, falling by 18% from US$519 million in 2017 to US$428 million in 2021.

Australia concentrates its development support on neighboring countries in the Indo-Pacific region. While unusual compared to other DAC donors, this trend aligns with Australia's strong policy focus on the region. Australia's latest development policy put particular emphasis on its closest Pacific neighbors, Timor-Leste and Indonesia. The FY2022/23 revised budget estimates that the AUD900 million ( US$624 million) in bilateral assistance will go to the Pacific over 4 years, and AUD470 million ( US$326 million) to Southeast and East Asia. Australian ODA to the Pacific and Southeast Asia is estimated to be 85% of Australian ODA to all geographic areas in FY2022/23.

Australia's regional focus means ODA is concentrated in LMICs.
Australia channels a low proportion of ODA through multilateral organizations, with regular review by MOPAN. Australia's core funding to multilaterals in 2020-2021 received a positive evaluation from the organization's most recent assessment, which focused on the effectiveness of Partnerships for Recovery, Australia's COVID-19 response policy in the Indo-Pacific region.
Recent commitments to multilateral organizations are summarized on the second slide below.
Australia is a representative democracy with a parliamentary system. Elections take place every three years. There are three main parties represented in Australia's House of Representatives: the Australian Labor Party, the Liberal Party of Australia, and the National Party of Australia.
The last election was in May 2022. The Labor party won, making Anthony Albanese the Prime Minister.
The Labor Government's election platform indicated Australia's ODA/GNI ratio would be increased in every annual budget. This was generally assumed to mean increasing ODA spending by around 0.01% ODA/GNI per year. At this rate, Australia would increase its development budget by approximately AUD220 million ( US$153 million) every year, a significant change from the many years of steady decline in ODA since FY2013/14. This increase is part of the Labor Party's ambition to reach a 0.5% ODA/GNI ratio, which has not occurred since the 1980s. However, no timeframe for reaching this goal has been announced.
Specific ODA increases made by Labor in the October 2022 budget amount to roughly AUD1.4 billion ( US$971 million) over the next four years, including:
AUD470 million ( US$326 million) in additional funding for assistance to Southeast Asia;
AUD900 million ( US$624 million) in additional funding for the Pacific region; and
An AUD30 million ( US$21 million) increase for NGOs.
Additional budget increases could occur in the national budget, which will be delivered in May 2023.
Click for more details on each actor.
A new policy framework for Australian development assistance is being crafted in consultation with stakeholders and will be released by May 2023.
Australia's last government's development policy, Partnerships for Recovery, was launched in May 2020 and its framework has extended into the FY2022/23 budget, announced in March 2022. The policy aims to "help build a more prosperous, stable and resilient region, shape Australia's strategic environment and advance Australia's national interests in the face of increasing global uncertainty."
The plan's primary goals include:
Responding to humanitarian crises;
Addressing the impacts of COVID-19 in the Pacific region; and
Expanding economic and security-focused linkages to build infrastructure and boost engagement with the Pacific region and regional partners in South and Southeast Asia.
These priorities have continued to be implemented despite a change of government in May 2022.
The basis of the 'Partnerships for Recovery' policy was rooted in a "whole-of-government approach" to international development that combines the tools of diplomacy, trade, economic, and security partnerships. In this context, partnerships with governments, non-government actors, and the private sector are central. The policy highlights the need for new strategies to maximize impact, including through the provision of funding beyond ODA. It suggests that development financing will increasingly include contributions from Australia's private sector, education, and scientific institutions. The government is currently reexamining its overall development assistance policy, including the potential role of innovative financing.
Health Security: Given its COVID-19 orientation, it is unsurprising that health security was a key pillar of DFAT's Partnerships for Recovery strategy. Health security is emphasized in the latest budget ( FY2022/23), for example, through Australia's commitment to supporting comprehensive COVID-19 vaccination coverage in the Pacific and Timor-Leste. The government pledged AUD100 million ( US$69 million) over 2022-2027 to CEPI and AUD85 million ( US$59 million) to COVAX AMC to support COVID-19 vaccine development and distribution. Australia also supports regional health security through multilateral initiatives and funding from non- ODA sources. This approach included the launch of the Indo-Pacific Health Security Initiative in October 2017, which prioritized initiatives such as pandemic prevention.

In 2023, the Regional Health initiative received an additional five years of funding. This program will continue to support resilient health systems, while also expanding to focus on noncommunicable diseases and improvements to mental health services. The program will receive AUD620 million ( US$430 million), with AUD157 million ( US$109 million) provided for reproductive health and rights programs. The program will continue to be administered by the Indo-Pacific Centre for Health Security, located within DFAT.
Climate and gender equality: Climate change and gender equality are prioritized in Australia's revised FY2022/23 budget. The Labor government has made climate resilience a major focus in assistance to the Pacific. Climate was not a strong thematic priority for Australia under the previous government. While exact allocations for climate change in the FY2022/23 budget are unclear, the 'Climate partnerships' budget line shows an increase in allocations of 13% compared to FY2021/22. Investments will mainly support low-emission and climate-resilient investment in the Indo-Pacific. Australia has also indicated its desire to co-host the COP31 climate meeting in 2026, in conjunction with Pacific Island countries.
The government has recommitted to addressing gender issues with at least 80% of DFAT's development cooperation investments, making increases in gender spending likely in the years ahead. In February 2023, Australia announced that it would undertake consultations across the East Asia and Pacific region in establishing an LGBTQ+ human rights engagement strategy.
Neither agriculture nor education are major priorities for Australia; however, both issues are considered components of Australia's support for countries' recovery from COVID-19 and resilience to future crises.
Indo-Pacific: The Indo-Pacific region will remain the primary focus of Australian ODA under the Labor government. However, programming will likely concentrate almost exclusively on the Pacific and Southeast Asia given the "first-tier priority" designation of the Pacific, Timor-Leste, and Indonesia. Australia's continued focus on the Pacific is partially a response to China's active development loan and security presence in the region. It also responds to Pacific Island nations' concerns over the impacts of climate change.
Speaking with the Pacific Islands Forum Secretariat in Fiji on May 26, 2022, the Australian Minister for Foreign Affairs Penny Wong outlined Australia's priorities in its relationship with the Pacific region, promising an era of renewed engagement and reaffirming Australia's commitment to provide AUD525 million ( US$364 million) in ODA to the Pacific region over the next four years, with a particular emphasis on recovery from the COVID-19 pandemic. This amount was later increased to AUD900 million ( US$624 million) over 4 years.
Recent, sustained growth in funding to the Pacific region has resulted in cuts to bilateral assistance to South Asia (including: Afghanistan, Bhutan, Bangladesh, India, Nepal, Maldives, Pakistan and Sri Lanka), which followed Australia's end of assistance to Africa. For example, Australia phased out its bilateral ODA to Pakistan completely (in the FY2020/21 budget) and made significant reductions to bilateral programs in Bangladesh, Cambodia, Indonesia, and Nepal, with serious implications for funding for gender equality and agriculture. Following these cuts, the projected FY2022/23 budget for South and West Asia has remained stable.
Southeast Asia: Australia is reinvesting in Southeast Asia, with funding expected to rebound after previous years' cuts. The change is reflected in Australia's new engagement as part of the Quad, which is increasing assistance to the region. At the latest Quad Leaders' Meeting in May 2022, Prime Minister Anthony Albanese reiterated his plans to bolster Australia's relationship with Southeast Asia through the AUD470 million ( US$326 million) in funding to the region over the next four years (2022-2026), but also by appointing a new envoy to the region, creating an Office of Southeast Asia within DFAT, and developing a closer working relationship with ASEAN.
The government is conducting a DFAT-led review of Australia's development policy. This wide-ranging review commenced in November 2022 and is due to be released prior to the next national budget in early May 2023.
Within this wider review, DFAT is conducting a separate review to explore alternative financing solutions. The review will provide recommendations on how Australia could diversify its sources of development finance, including through loans, equity, guarantees, and insurance. Possible solutions could even include the establishment of a DFI, which was suggested during a May 2022 pre-election speech by Pat Conroy, the Minister for Development Cooperation and the Pacific, to boost private sector investment in development financing.
Australia's ODA budget for FY2022/23 (July 2022-June 2023) was AUD4.7 billion ( US$3.3 billion). 94% of funding in the ODA budget is managed by DFAT.
The budget is composed of two major funding lines:
Country and Regional Programs: This contains budget lines for major regions, which are further broken down by annual allocations to specific country programs; and
Global Programs: This envelope includes budget lines for multilaterals, CSOs, and humanitarian assistance to the UN, Commonwealth, and Other International Organizations. The Global Fund; Gavi; and GPEI are usually included in the health-specific sub-funding line, 'Contribution to Global Health Programs.'
The fiscal year normally runs from July 1 to June 30:
Budget proposals and changes are developed: Between October and November, budget proposals are developed and advocacy for new initiatives takes place.
The ERC determines budget priorities: The ERC of Cabinet, composed of the Prime Minister, Treasurer, Finance Minister, and other ministers, meets in November to determine budget priorities. Based on these priorities, DFAT and other departments start to prepare funding requests.
DFAT prepares and develops its budget: From December to February, DFAT prepares its overall budget proposal and requests for specific budget lines. At the end of this process, the Foreign Affairs Minister submits the Department's budget request to the Cabinet's ERC.
ERC reviews draft budgets and departmental funding: From March to late April, ERC meets regularly to review the overall draft budget and departmental funding. Based on the overall budget allocated to DFAT, the Foreign Affairs Minister makes a final decision on internal budget allocations.
Parliament reviews the budget: The Treasurer normally announces the budget on the second Tuesday in May (known as 'budget night') and delivers it to Parliament in a televised address. Between May and June, Parliament debates and formally reviews the budget. Importantly, the development budget is embedded in the Ministry of Foreign Affairs' budget and is not a major point for negotiation in Australian budget politics. In the Senate, the development budget is reviewed by the Foreign Affairs, Defense, and Trade Legislation Committee, which can seek information on the proposed development program but has no power to amend the budget.
Parliament approves the budget: After examination and debate, Parliament formally approves the government's budget in June. In practice, the budget, including the development budget component, is usually passed without amendments by the government majority in the House of Representatives. Throughout the financial year, DFAT holds a significant amount of discretion on the distribution of funds not yet allocated.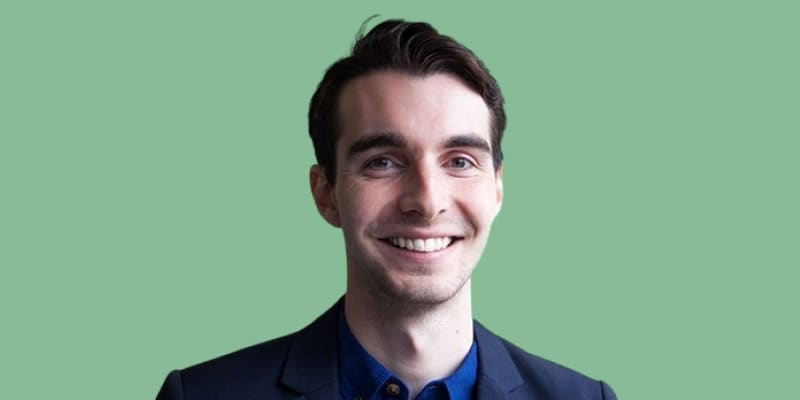 Issue Deep-Dives
Learn more about Australia's ODA for...
Other Donors
Explore other profiles