Last updated: November 19, 2023
According to OECD's preliminary ODA levels in 2022, the EUI's total ODA increased dramatically by 30% between 2021 and 2022 to US$24.8 billion due to significant support for Ukraine. The share of the EUI's ODA that went to Ukraine was 38.4%, which includes loans.
The EUI spent a total of US$19.1 billion in 2021, making them the third-largest donor in absolute terms compared to OECD DAC donors in that year.
EUI's ODA decreased by 8% between 2020 and 2021, due to repayments of private sector loans and the frontloading of payments in 2020, in response to the COVID-19 pandemic. In 2021, according to the European Commission, the EUI provided EUR28.7 billion ( US$30.2 billion) in support to partner countries for COVID-19 response (not all of this is counted as ODA). For the rest of the 2021-2027 MFF, the EU's long-term budget, ODA levels will remain stable. However, due to changes in funding needs, including for responding to the Ukraine war, the European Commission is planning to propose a revision of the MFF in 2023. This could affect ODA levels depending on whether a revision is adopted and whether it includes changes to funding for External Action. It is unlikely that a revision would lead to a decrease in resources for the MFF's Heading 6 'Neighbourhood and the World'. However, there could be a shift of resources away from other partner countries toward Ukraine.
More broadly, the EU and its member states aim to increase their ODA further as they are collectively committed to providing 0.7% of their GNI as ODA by 2030. In 2021, they only reached 0.49%.
The EUI show a strong preference for bilateral funding. In 2021, the EUI provided 79% of their ODA (US$19 billion) as bilateral funds to partner countries.
Although the EUI do not provide much core funding to multilaterals, 21% of EUI ODA (US$5.1 billion) was disbursed as earmarked funding through multilaterals in 2021.
Projects related to 'humanitarian assistance' and 'government and civil society' received the largest shares of bilateral EUI funding (13% and 9% respectively) in 2021. Funding to 'humanitarian assistance' increased by 15% from that in 2020. Funding to the 'government and civil society' sector includes funding for public sector policy, administrative management, and democratic participation.
Other sectors including 'general budget support' (9%, which decreased by 36% from funding levels in 2020) and 'financial services and business support' (9%, which decreased by 28% from funding levels in 2020) also received large proportions of the EU's funding. The decrease in both sectors is due to the frontloading of payments to partner countries in 2020 to support their response to the COVID-19 crisis.
15% of the EUI's bilateral funds in 2021 were spent on budget support (a 33% decrease from funding levels in 2020). This is still a much higher share than the DAC average of 4% in 2021. According to the European Commission, this promotes country ownership and aligns EU funding with national development strategies.
The EUI have committed to spending 0.15-0.2% of GNI on ODA to low-income countries and states affected by fragility and conflict in the short term, and 0.2% of GNI on ODA to these countries by 2030. However, EUI's ODA to low-income countries has decreased by 13% between 2017 and 2021.
The EUI provide a majority of their ODA in the form of grants (69%, or US$16.7 billion in 2021). The EUI prefer project-type interventions, which accounted for 73% of bilateral ODA (US$17.6 billion) in 2021, much higher than the 43% DAC average.
A portion of EUI ODA is channeled as loans, mostly from the EIB. The majority of EUI's loans are provided within Europe and Northern Africa (each accounting for about a third of all loans from EUI in 2021).
The EIB is also a key actor for managing funds through the EFSD under the EIP. The EFSD was initially endorsed by the EU with a contribution of EUR4.5 billion ( US$5 billion) from the previous MFF. The EFSD was meant to generate additional public and private investments worth EUR44 billion ( US$49.3 billion) in the EU neighborhood and Africa mobilized through investment windows that address socio-economic causes of migration. The EFSD+, which replaces the ESFD under the 2021-2027 MFF, has nearly EUR15 billion ( US$17.8 billion) dedicated to it from NDICI's geographic envelopes.
On February 28, 2023, the European Commission and the EIB signed a EUR4 billion ( US$4.2 billion) agreement on lending to businesses in African, Caribbean and Pacific (ACP) countries until 2027 under the EU's Global Gateway investment initiative. The guarantee agreement will mobilize EUR3.5 billion ( US$3.7 billion) in lending and a EUR500 million ( US$526million) contribution to the ACP Trust Fund established and managed by the EIB, which will enable higher-impact operations. Investments will support jobs, especially for women and youth, as well as green and digital transitions.
This agreement builds on the EUR26.7 billion ( US$31.6 billion) guarantee agreement the European Commission and the EIB signed in May 2022 for investments in partner countries in the EU Neighborhood. These agreements are done under the framework of the EFSD+.
On October 25-26, 2023, the EUI hosted its inaugural Global Gateway Forum, which resulted in over US$3 billion in pledges for global health, clean energy, and education initiatives for partners including Egypt, Ghana, Kenya, Nigeria, Rwanda, Senegal, South Africa, and Tanzania, among others. While the forum resulted in a large volume of pledges, spectators commented on the mismatch between the high-level representation of partner countries and the less senior or absent representatives of the Member States.
The EUI channels most of its bilateral ODA to Europe (US$6.2 billion or 36% of total bilateral ODA in 2021). The MENA region, as well as Sub-Saharan Africa also received significant parts of EUI's bilateral ODA in 2021 (23% and 20% respectively). This is in line with the NDICI – Global Europe's geographic programs, which foresee allocations of EUR17.2 billion ( US$20.3 billion) for 2021-2027 for neighboring countries of the EU and the remainder to be allocated, among other regions, to SSA. The largest recipients of EUI's bilateral in 2021 were Egypt (US$2.2 billion) and Türkiye (US$2.1 billion).
Only a small share of the EUI's ODA was channeled in the form of core contributions to multilateral organizations (0.1%, or US$34 million in 2021). This included US$5 million to UN agencies and US$30 million to Gavi.
The European Commission's leadership is supportive of strengthening multilateral institutions. In September 2022, the European Commission pledged EUR715 million ( US$710 million) to the Global Fund, which marks a 30% increase from the European Commission's previous pledge.
The EUI's recent commitments to multilateral organizations are summarized below.
In May 2019, elections for the EP were held and in July 2019, Ursula von der Leyen was elected as the first female Commission President. She styled her Commission as a 'geopolitical commission', which has been reflected in the increased 'geographization' of the new development budget, NDICI-Global Europe. Von der Leyen's political guidelines for the 2019-2024 European Commission prioritize:
Further investments in research and innovation;
Renewed focus on climate change;
Increased investments in development cooperation focused on health, education, sustainable growth, and security; and
Strengthened EU global leadership.
In addition to the Commission, the EU Council Presidency rotates among Member States on a biannual basis, with each country setting short-term policy agendas for the bloc.
On July 1, 2023, Spain assumed the Presidency of the Council of the EU, setting out priorities of:
Reindustrializing the EU and ensure its open strategic autonomy;
Advancing green transition and climate adaptation;
Promoting greater social and economic justice; and
Strengthening European unity.
The EU's development strategy is outlined in the European Consensus on Development from 2017. The Consensus aims to improve the effectiveness of EU development policy through performance-based budget support and underlines the EU's intention to combine traditional development assistance with other resources, including private sector investments and domestic resource mobilization. The EU also aims to make development funding from different European countries more effective by deepening the cooperation between national governments. Its overarching objectives are poverty reduction and alignment with the 2030 Agenda for Sustainable Development. The objectives have been translated into four frameworks for action:
People – human development and dignity, which includes education, nutrition, health, access to water, decent work, and human rights;
Planet – protecting the environment, managing natural resources, and tackling climate change;
Prosperity – inclusive and sustainable growth and jobs, which includes investment and trade, sustainable agriculture, and innovation; and
Peace – peaceful and inclusive societies, democracy, effective and accountable institutions, rule of law, and human rights for all, which includes humanitarian assistance.
The EUI aim to adopt an "integrated approach" to External Action, which is meant to be holistic and partnerships-driven, at both bilateral and multilateral level.
In response to intensifying global challenges (including climate change and migration) and recognition of changing economic and geopolitical interests on the global front, in May 2018, the European Commission proposed a new long-term budget for 2021-2027. Within the European Commission's long-term budget for 2021-2027, NDICI - Global Europe streamlines the previous external financial instruments from the 2014-2020 programming period to deliver more efficiently on priority sectors and global challenges. NDICI - Global Europe's priority areas include:
Human development,
Social inclusion,
Gender equality,
Climate change,
Environmental protection, and
Migration-related actions.
With the onset of the COVID-19 crisis, the EU and its Member States acting together as 'Team Europe' began increasingly prioritizing global health. The EU has been particularly involved in supporting efforts to guarantee equitable access to safe and effective vaccines around the world.
In December 2021, in response to China's Belt and Road Initiative, the EU launched its Global Gateway Initiative to mobilize EUR300 billion ( US$354.8 billion) in investments in clean energy, digital and transport infrastructure, health, education, and research systems across the globe. The Global Gateway is meant to be a trusted brand promoting democratic values, good governance, and transparency. Funding for Global Gateway will come in part from the EU budget, including the EFSD+; EUR145 billion ( US$171.6 billion) of the funding would come from planned investments by EU Member States and development finance institutions.
In June 2021, the Council of the EU adopted conclusions on enhancing the European financial architecture for development that called on the European financial architecture, especially the EIB and the EBRD, to strengthen cooperation with European development finance institutions by following a 'Team Europe' approach and combining resources for better results.
Through its NDICI - Global Europe, the EU aims to support regions and partner countries that are most in need.
One of the EU's top priorities is strengthening its partnership with countries in Africa. In April 2021, the chief negotiators from the EU and OACPS initiated a deal on a new 20-year treaty to govern EU - OACPS relations. The deal focuses on six key areas of cooperation:
Human rights, democracy, and governance;
Peace and security;
Human and social development;
Environmental sustainability and climate change;
Sustainable growth; and
Migration and mobility. The provisional agreement, pending formal signature, also takes into account the SDGs and the Paris Agreement.
Read more about the EUI's spending on Climate Change in LICs and LMICs
Similarly, the EU remains an important development partner to countries in Latin America. Key sectors of development cooperation with the region include:
Developing innovative cooperation approaches;
Reducing disparities between people;
Promoting sustainable development;
Mitigating climate change; and
Advancing higher education and research.
Under the EU's Global Gateway strategy, the EUI committed to contributing EUR800 million ( US$842 million) to 16 Caribbean partner countries until 2027.

During the third EU-CELAC Conference from July 17-18, 2023, the EU announced EUR45 billion ( US$50 billion) of funding under the Global Gateway for 135 programs in the LAC regions.
The next European elections will be held in 2024.
Note: All values that refer to the 2021-2027 MFF in EUR are presented in 2018 prices, the year when the MFF was set up. Exceptions are explicitly stated.
The EU's long-term budget MFF sets political priorities and provides a framework for financial programming for a period of five to seven years. The current MFF has been adopted in December 2020. It covers 2021-2027 and totals EUR1.82 trillion ( US$2.15 trillion). This includes a EUR1.07 trillion ( US$1.23 trillion) EU budget and a EUR750 billion ( US$885.5 billion) instrument, 'Next Generation EU,' set up to support the EU's post-pandemic economic recovery.
The MFF is divided into headings that cover broad policy areas and reflect the EU's political priorities. Under the current MFF, External Action will be financed under Heading 6: 'Neighbourhood and the World', which receives an allocation of EUR98.4 billion ( US$116.2 billion), including EUR85.2 billion ( US$100.7 billion) for external action. Within that, EUR70.8 billion ( US$83.6 billion) is dedicated to NDICI - Global Europe. NDICI - Global Europe has maintained development funding at a similar level to the past MFF despite the UK's departure from the EU in 2020.
For 2023, the budget foresees EUR12.3 billion (in 2022 prices; US$12.9 billion) for NDICI - Global Europe. This includes an increase of EUR1 billion ( US$1.1 billion) compared to the original draft to enable additional support to Ukraine and Moldova.

In June 2023, the EU Commission released a proposal for measured increases under several headings of the MFF, including a flexible financial instrument worth up to EUR50 billion (US$55 million) for a Ukraine Facility, and EUR12.5 billion (US$13.7 billion) to combat root causes of migration in the EU neighborhood, and EUR2.5 billion (US$2.7 billion) for humanitarian assistance and disaster response.

The proposal and amendments were expected to be voted upon in late December 2023.
NDICI – Global Europe: The NDICI - Global Europe consolidates several of the EUI's previous development instruments, including the EDF and the DCI, and is now the main instrument for EU cooperation and development with partner countries. NDICI Global Europe supports countries that are most in need to overcome long-term developmental challenges and will thereby contribute to achieving the international commitments and objectives that the European Union has agreed to, particularly in terms of the SDGs and the Paris Agreement. In addition to the MFF, it will receive some funding from EDF reflows, with an indicative allocation of EUR1 billion ( US$1.2 billion). It breaks down into the following pillars:
Geographic: EUR53.8 billion ( US$63.5 billion), 93% of which funding must be ODA-eligible. Geographic funding here represents a higher proportion than in the previous MFF. This funding includes EUR17.2 billion ( US$20.3 billion) for the EU 'Neighbourhood' and EUR26 billion ( US$30.7 billion) for SSA. These funds are allocated through the 'programming process', whereby EU delegations in low- and middle-income countries decide multi-year indicative plans together with country authorities.
Thematic: EUR5.7 billion ( US$6.7 billion) for global challenges, human rights and democracy, civil society organizations, and stability and peace.
Rapid Response: EUR2.8 billion ( US$3.3 billion); and
Flexibility cushion: EUR8.5 billion ( US$10 billion) for emerging challenges and priorities.
Under the previous MFF, the EFSD (now EFSD+) guarantee budget was initially EUR1.5 billion ( US$1.7 billion) with an additional EUR2.6 billion ( US$2.9 billion) allocated for blending projects. By 2020, the EFSD expanded to EUR5.4 billion ( US$6.2 billion) overall due to an increase in funding for blending operations to EUR3.8 billion ( US$4.3 billion). Under the current MFF, the EFSD+ will be able to support guarantee operations of up to EUR 53.5 billion ( US$63.2 billion) for the period 2021-2027.
Other external funding instruments covered by Heading 6 include:
Humanitarian Aid instrument: EUR10.3 billion ( US$12.2 billion) for 2021-2027 to respond to humanitarian crises outside of the EU and to provide assistance, relief, and protection to people affected by natural or manmade disasters and similar emergencies, focusing on the most vulnerable victims.
CFSP: EUR2.4 billion ( US$2.8 billion) for 2021-2027 to preserve peace, strengthen international security, promote international cooperation, and develop and consolidate democracy, the rule of law, respect for human rights, and fundamental freedoms.
Pre-Accession Assistance: EUR12.6 billion ( US$14.9 billion) for 2021-2027 as financial and technical support for reform in partner countries. The funding is restricted to EU accession candidates and focuses on capacity-building.
OCTs, including Greenland: EUR444 million ( US$524 million) for 2021-2027 for External Action toward 25 islands that are not sovereign countries, but associated with four EU Member States: Denmark, France, the UK, and the Netherlands. Since 2021, due to UK withdrawal from the EU, only 13 OCTs linked to Denmark, France, or the Netherlands are counted.
The EU's annual budget process takes place within the priorities and spending limits set in the MFF. The following process is indicative of how the annual budget is usually determined.
EC presents draft budget: Usually, by the end of May, the EC presents its annual draft budget to the European Council and the EP. This budget is developed in a closed process, without consultation from external stakeholders, and must abide by the MFF's spending ceilings. The annual draft budget includes geographic and thematic programs within NDICI - Global Europe (see note at the end of this section).
Council and EP prepare positions on draft budget: Once the EC has presented its draft budget, the Council prepares its position and proposals for amendments on the draft between July and September. The Council forwards its position to EP by mid-September; however, the EP committees begin holding internal discussions on the draft budget between July and September. This includes DEVE, which delivers its opinion along with proposed budgetary amendments on funding to NDICI - Global Europe's geographic and thematic programs, and BUDG. This period represents a key opportunity for engaging with MEPs in the relevant committees around budget allocations to the NDICI - Global Europe.
EP votes on amendments to Council's position: Once EP has received the Council's position it has 42 days to approve or amend it. BUDG prepares the EP's position based on the previous inputs from the thematic committees. Usually, in late October, EP votes in plenary on the Council's position, including the proposed amendments.
Conciliation procedure between EP and Council: EP forwards the amended text to the Council. If the Council approves all amendments, the budget is considered adopted. If not, a 'Conciliation Committee' consisting of an equal number of representatives from the Council and EP is convened to reach an agreement. The Conciliation Committee has 21 days to find a compromise, after which EP and Council must adopt the agreed budget.
Note: From January 2021 onwards, the NDICI - Global Europe will merge several of the previous external financing instruments under the EU budget including the DCI and the off-budget EDF. The process described above applied also to DCI, but not to EDF, which was funded directly by the EU's Member States.
EU delegations develop seven-year strategies with partner countries or regions regarding how the NDICI - Global Europe budget will be programmed. These MIPs within NDICI - Global Europe are developed in collaboration with EU partner countries based on pre-existing national development strategies and with instructions from DG INTPA and EEAS. They define priority sectors of bilateral cooperation between the EU and the partner country, and determine indicative amounts allocated to each sector based on the seven-year budget allocations in the MFF.
Additionally, every year, DG INTPA and EU delegations, part of the EEAS structure, jointly prepare AAPs that program the funding and goals for each country and region. AAPs are usually adopted by EC leadership during the summer following an agreement over the budget.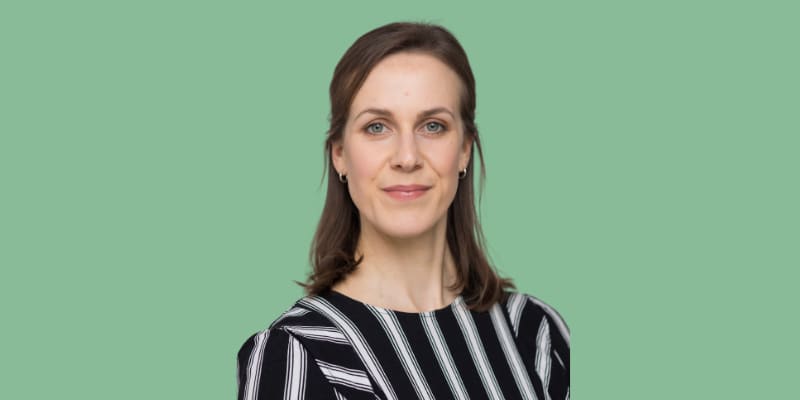 The Donor Tracker team, along with many DAC donor countries, no longer uses the term "foreign aid". In the modern world, "foreign aid" is monodirectional and insufficient to describe the complex nature of global development work, which, when done right, involves the establishment of profound economic and cultural ties between partners.
We strongly prefer the term Official Development Assistance (ODA) and utilize specific terms such as grant funding, loans, private sector investment, etc., which provide a clearer picture of what is concretely occurring. "Foreign aid" will be referenced for accuracy when referring to specific policies that use the term. Read more in this Donor Tracker Insight.
Issue Deep-Dives
Learn more about EUI's ODA for...
Other Donors
Explore other profiles